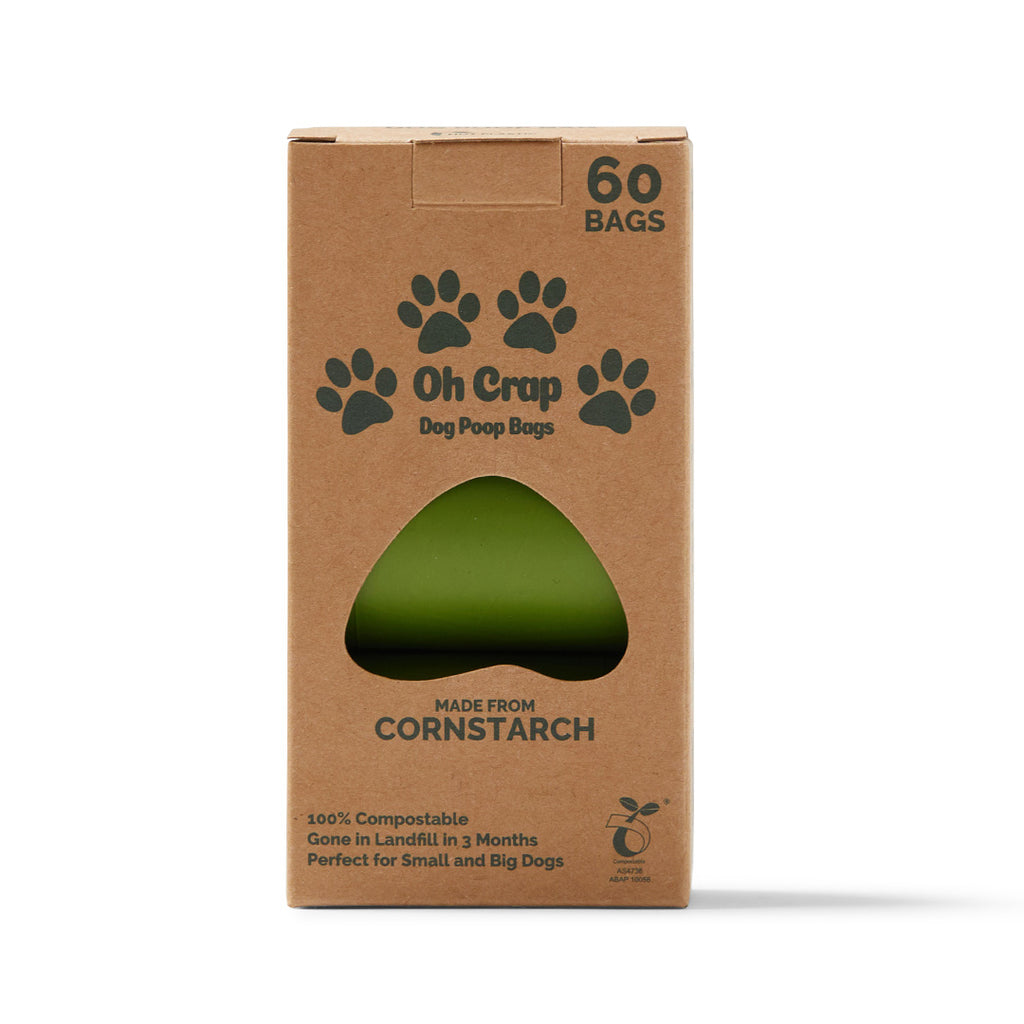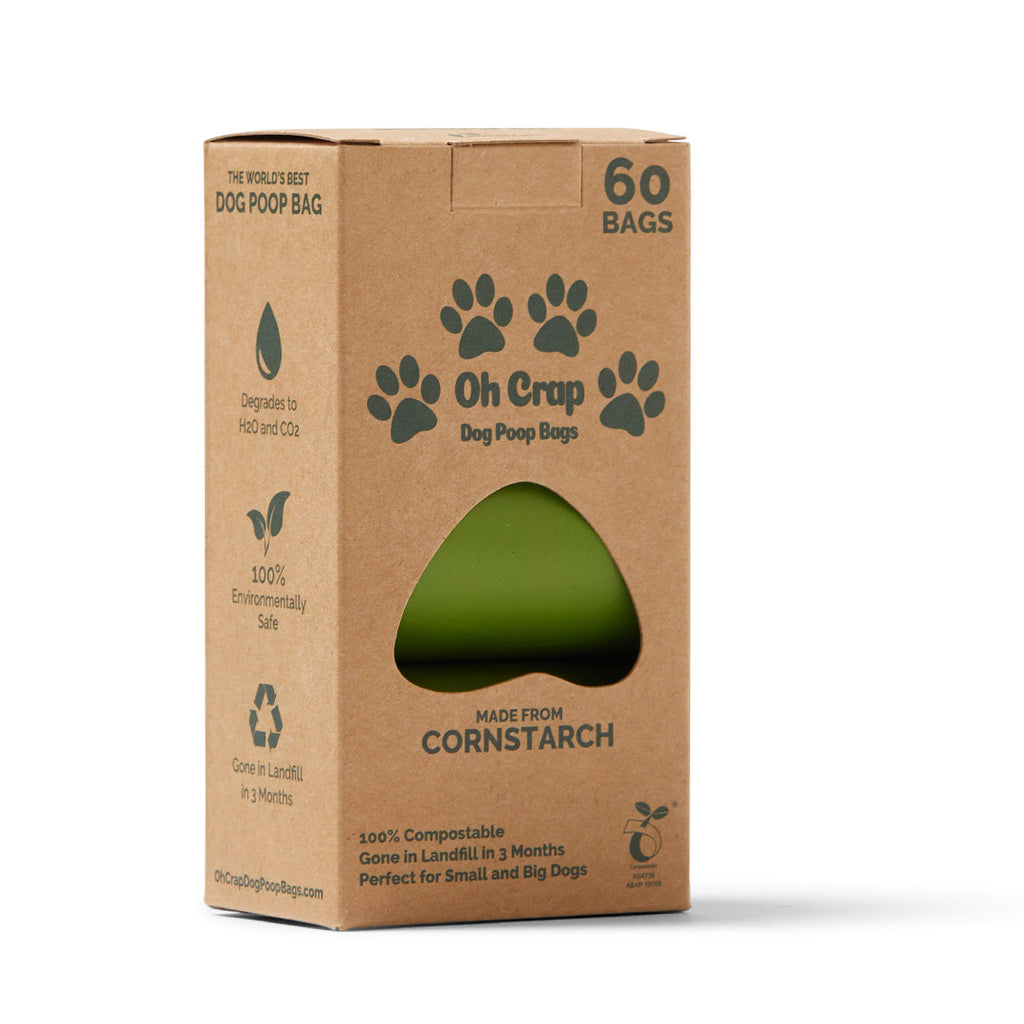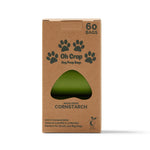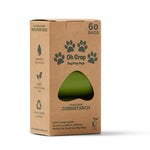 World's Best Dog Poop Bags, X4 Rolls
$8.00 USD
or 4 fortnightly payments of

$2.00


MORE INFO
The best way to deal with pet waste is to ensure its disposal and treatment is earth friendly. Using the "Oh Crap" compostable bag is the safest and the most responsible way to dispose pet waste and prevent your family, your pets and yourself from pathogen infection. "Oh Crap" biodegradable compostable bag is specially formulated to have appropriate water resistance and disintegration. The "Oh Crap" collection bag can be used to collect the dog waste with certain water content without dissolution or breakage. It will disintegrate rapidly in landfill, and biodegrade completely – not into small pieces, completely gone. Fully biodegradable and compostable. It will not do any harm to human or environment.
- 4 Rolls / 60 bags
- 23cm x 36cm, no handles
- No plastic
- Gone in landfill within 3 months
- Degrades to H20 and CO2
- 100% compostable & environmentally safe

STYLE:
AUSTRALIA

FREE Standard Shipping 2-8 business days:


Orders over AUD $150

Standard Shipping 2-8 business days:

AUD $10

Express Bulky Items (Bedding) 1-3 business days:

AUD $40

INTERNATIONAL

FREE Standard Shipping 2-8 business days:

Orders over USD $150

Standard Shipping 2-8 business days:

USD $30

CARRIERS

We use Australia Post to deliver your parcels within Australia and Internationally. Our logistics providers are working hard to deliver for all their customers in these difficult times. They are experiencing some delivery delays in the network due to limited flights, social distancing requirements and a substantial increase in parcel volumes as more people shop online. These delays mean they are temporarily suspending the Express Post guarantee of next day delivery as they are unable to commit to this time frame. Express Post is still available but parcels may not be delivered next business day every time.

Order by 10am (ADST) / 10pm (UTC-5) for same day dispatch.

During sale periods we will endeavour to commit to our normal delivery times, however some deliveries may take 1-2 days longer.
In the case of any delay to processing times, you will be notified by email.

PRE ORDERS
Pre order items will be dispatched by the date mentioned in the product description. At times there may be delays due to shipment hold ups that are out of our control. We will do our best to communicate this information to you. We will not part ship items in one order that is in stock. If you are wanting to have a part shipment, please complete a separate order for items that are pre order from the items that are available in stock.
How Other Doggos Are Wearing It
World's Best Dog Poop Bags, X4 Rolls
Goes Well With
Customer Photos
Show Us Your Poop Bag Holder #SebSaysLooksCute